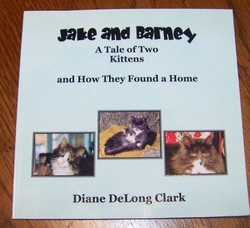 Jake and Barney
A Tale of Two Kittens, and How They Found a Home

This book is my first publication and is available through Blurb.com Just go to the site and type in Jake and Barney.

It is a true story of two tiny kittens who had been abandoned, along with the mother cat. The mother disappeared so my daughter and I brought the kittens home to live in the barn.

It's a heartwarming story of how these two little gray kittens worked their way into our hearts and our home. It is illustrated with actual photos of the kittens. Here's a little tid-bit of information that is not in the story. Barney, as it turned out, was a girl, so we changed her name to Miss Barney.
---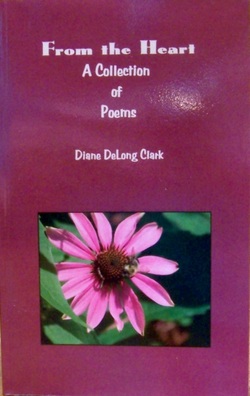 From The Heart
A Collection of Poems
Is a compilation of poems that I have written over the past eleven years. They range from whimsical to thoughtful to spiritual. There is something for everyone. Hopefully they will make you laugh, cry and think about life and how precious it is.
This book, too, may be found in Blurb.com's bookstore, and may be purchased through them.

---