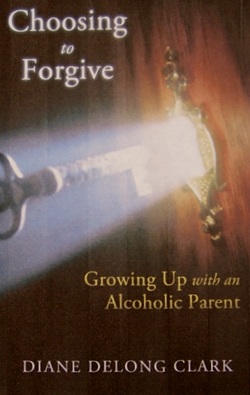 To preview the inside, or purchase Choosing to Forgive, go to Amazon.com

You may do the same on Barnes&Noble.com

You may also purchase this book through my publisher, Inspiringvoices.com
OR
You may purchase it from your favorite book seller. Most book stores can order it if you ask them to.
Excerpt from the Preface . . .
"What happens when you hold bitterness, anger or even hatred in your heart . . .what if you don't want to forgive? Why do you need to forgive? Finding answers to these questions became my quest in my journey through life."
Why should you buy this book?
Over the years, I have had the opportunity to learn many things that have been difficult to learn but they have been much needed lessons that have helped me live a more satisfying life. I'm not talking about self satisfying but the opposite kind of life that involves giving more than receiving.
In living this out in my daily life, I am freer, happier and closer to God.
If you are not happy with your self and are holding ill will against anyone, you need to take it to God first of all. Then you need to pray and ask God for a willing heart to listen and learn what He may have you do.
Life is far too short to hold grudges. You, too, can be free of the shackles that bind you. All that you need is a willing heart. You hold the key to freedom. The key is forgiveness.
In Choosing to Forgive I explain about forgiveness and what God says in His Word about forgiveness. It's not important what I think, it's "what does God think"? He is a loving God and a forgiving God and desires that His children reflect His character.
Choosing to Forgive is a must read for you if you're struggling with un-forgiveness. Thanks in advance for purchasing my book. You may be the very reason I wrote it.
---
If you do read Choosing to Forgive, would you take a moment to leave a short review? This is helpful to other
potential buyers. Thank you so much.