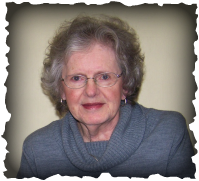 ​ Welcome . . . I'm Diane Clark
Author of ​Choosing to Forgive

---
God is good, is He not? He has directed my path since I was born and knew me even before He created this world. That thought simply boggles my mind. But, then, He is God and knows all things, and created all things. I am content to be His child.
My life is quite simple really. My daily routine revolves around my God, my amazing husband, my exceptional family, and my wonderful church family. Sounds like I'm bragging doesn't it? Perhaps I am, just a wee bit. But, it is of my opinion that it is acceptable to be proud of those that mean the most to you in life. God has been more than good to me over the years, even through the bitterly hard times.
My husband, Creighton, and I have five children together. All are on their own laboring to make this life make sense, as are we all, striving to find a measure of happiness and security while we are here. I am proud of each one of them for who they are. . . all great men and women (four women and one man). All settled, pretty much in their own careers - store managers, computer experts, therapists and even a Dr. of Psychiatry. At times that might come in handy when things get crazy.
My purpose for this web site at this time and place is to introduce you to my new book
Choosing to Forgive, Growing Up with an Alcoholic Parent.
It is my memoir of the first eighteen years of living with an alcoholic father, and the choice I was faced with - to forgive or not forgive. It's a choice we will all have to make at one time or another in our lives. No doubt you will, at some point, be offended by someone either physically or emotionally or verbally, and you will react. It may not be related to alcoholism. There are many reasons we may become offended and cause us to feel pain, fear, hurt or resentment. You'll either choose to forgive that person or choose to hold a grudge.
In section two of my book I address this dilemma from the view of what God says about forgiveness. It's not what I say, but what does God say that matters. His words are true and His ways are just and merciful. Click on the next page called Book Preview, for a look inside of
Choosing to Forgive
and I've listed ordering instructions should you desire to purchase it.
A New Day. . . .

Today is May 3, 2013 and God is still good! All the time!
I recently held a book talk and signing at our local Madison Public Library and consider it a success. Every chance I am given to present a bit of God's goodness, I'm thankful.

April 14, 2016
​Hello again. I'm trying to update my site, so bear with me. Thanks. Go to my book page and review book, Choosing to Forgive while I get to work updating. See you soon.
​